Are you looking for someone to give garden talks to your club or society in person or via Zoom?
Do you run a gardening club and are looking for a reasonably priced speaker?  Are you a member of WI, a local history group or part of U3A?
If so please contact me about my talks on a wide range of gardening topics and garden history.  All talks are illustrated from my collection of thousands of plant photographs and are informative and engaging.  This list contains my most popular talks but if you have a particular request then just ask;  if it's something I have experience with I'll happily construct a talk.  Take a look at my blogs for inspiration and find out more about me and my interests on my about me page.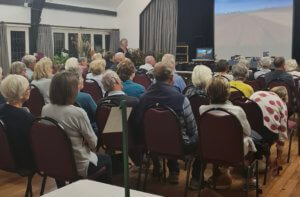 Talks on gardens, plants and gardening techniques
Growing alpines – includes information on alpine plants, how to build a rockery and other options for growing alpines in any garden)
Gardening on the web – (a talk about how to use the internet for garden inspiration, the joys and pitfalls of garden social media, and buying plants online.)
Japanese Gardens and Cherry blossom – (an overview of Japanese garden styles and photos from the Sakura season in Japan)
Growing sweet peas – (tips for growing great straight-stemmed sweet peas to cut for the home, including sumptuous photos of some favourite varieties)
How to make the best use of a greenhouse – (Ideas for using your greenhouse to augment your gardening and to expand your range beyond summer tomatoes!)
Get the exotic look – plants for a tropical garden vibe – (Hardy and semi-hardy plant suggestions for UK gardens)
Snowdrops: Winter's White Gold – (an insight into the obsession of galanthophiles and why snowdrops are more than just small white flowers)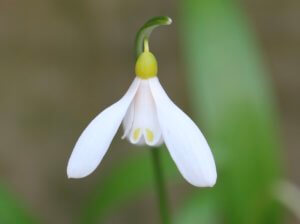 Garden History Talks – I am shortly to have an essay published in the London Journal based on my historical research completed as part of my MA in Garden and Landscape History at the Institute of Historical Research. I have prepared talks on a number of garden history topics including:
The development of an Arts and Crafts small country house and garden in Buckinghamshire – (of particular interest to those keen on the Edwardian era, the history of Buckinghamshire or the development of  'Metroland'.  This talk includes rare photographs from a by-gone era)
The Blitz as a Catalyst for Greening London – (how the devastation of bombing created opportunities for new parks and gardens – including some surprising stories of what once lay beneath some of London's best-loved parks)
Recent talks have been to the Chiltern group of the Alpine Garden Society, Watlington Gardening Club, Ballinger Hall Horticultural Society, Prestwood Gardening Society, and Aston Clinton Buckland and Drayton Beauchamp Horticultural Society.  The price of my talks varies with travel costs but I offer discounts for local groups (South Buckinghamshire).
Please feel free to contact me for more information – teabreakgardener@gmail.com