Happy Birthday Rock Garden
A year ago, the highlight of early lockdown was planting up my lovely new rockery .  I look back at the pictures of how happy it made me and yet I couldn't have dared to hope how wonderful it would look now.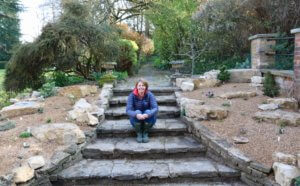 Jolly little spring bulbs
Very few of the rock garden plants are yet in flower, although the primulas are on their way.  It's the spring bulbs that are adding valuable spikes of colour amongst the rocks and gravel right now.  A miniature narcissus called 'Lemon Drops' is looking fabulous, as is a pure white Chinodoxa luciliae gigantea alba.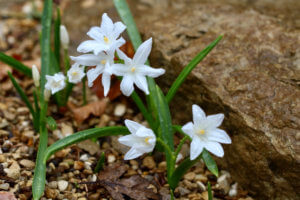 Finally, something I've never grown before – an Olsynium, with harebell shaped white flowers on fine stems with thin chive-like leaves.  It's a little delight.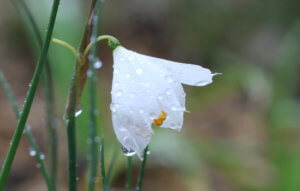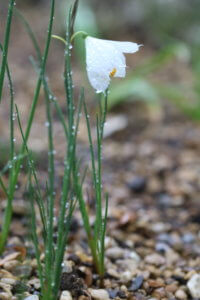 Conifer Conundrum
The rock garden was a challenge to put together.  Now I've set myself another tricky task – a conifer backdrop between the base of the hedge and the path below.  I've talked about this in a previous post but this week the idea passed the point of no return.  I splurged on a whole load of conifers.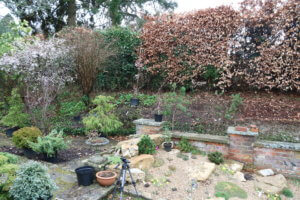 My local independent garden centre is closing down, which I am very sad about as it's where I buy so many things.  However, the stock is being cleared at reduced prices and knowing they had a good collection of conifers I headed up there.  Many were reasonably priced even before the 20% reduction.  Some are pretty much rescue missions but I'm optimistic all will survive.
It's the placement that worries me.  A good conifer garden is a joy but not easy to pull off.  I move them about, scratch my head, then move them about some more.  The soil needs some work before they're planted as it needs a thorough going over to remove any perennial weeds.  This gives me a bit longer to move them about and scratch my head some more.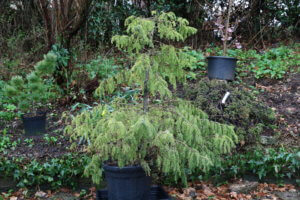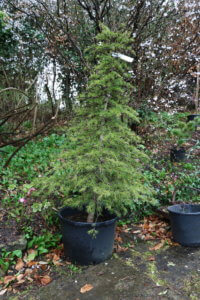 Greenhouse display table

Just inside the greenhouse, with cold fresh air drifting in through the open door each day, is my little table display.  The narcissi are looking particularly cheerful and the primula auricula are putting on rapid growth with a couple of flower spikes starting to develop.
Fritillaria davisii

This fritillaria is a new one for me – bought last autumn from Potterton's nursery.  It's a beautiful claret colour with golden snake-skin markings. What a little treasure.
Chinodoxa luciliae 'Violet Beauty'

Similar to the white chinodoxa flowering in the rock garden is this delicate lavender coloured one.  Potted up in the greenhouse it's slightly more advanced than some others just breaking the gravel in the rock garden.  Plants this colour can seem to glow and this one is no exception.
This seasonal diary is part of a weekly link-up of garden bloggers from around the world, called Six on Saturday.  For more information and links to other blogs crammed with gardening activity, check the blog of host The Propagator.